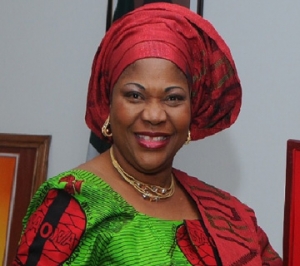 Wife of the Chief of Army Staff, Mrs Felly Minimah, has asked for the support and prayers of the wives of men and officers of the Nigerian Army against the menace of Boko Haram in Nigeria.
She made the call at Alamala Barracks in Abeokuta, the Ogun State capital, while donating relief and empowerment materials to the wives of officers who lost their lives in active service both in Nigeria and at international peace operations.
She asked them to continue to pray ceaselessly for define intervention towards an end to insurgency in the north east part of the country and elsewhere.
While also challenging them to be good mothers and strong pillars of support at the home front, the wife of the Chief of Army Staff reiterated the commitment of the Nigerian Army Officers' Wives Association to the welfare of its members.